The Art Farm NYC has a new location!
Whether it's your first time with us or you've enjoyed our family-friendly activities in NYC before, we'd like to take this opportunity to tell you that we've moved to 431 E. 91st Street. This is just a few buildings down the street from our old location! We're on the second floor and we couldn't be happier to have a bigger building space. We are looking forward to growing even more so that we can help children foster creativity and growth.
We would also like to thank you for your support and patience during this transition period. We sincerely appreciate it! Today's blog post is dedicated to providing you with additional details about what you can expect when you visit our new location. Give us a call or look through our list of upcoming classes and let us help you enrich your child's life!
Our New Home Has…
More Space

The Art Farm NYC hosts a wide variety of fun, family-friendly activities in NYC. We've become a local staple in the community, and more and more parents and schools have been reaching out to us to learn more about our classes for kids. We foresee our classes growing in the next few years, and our new building has plenty of room to accommodate even more children, animals, parents, and birthday parties!
Speaking of birthday parties, if you're interested in learning more about hosting your child's birthday with us, then visit this page to view our full list of party themes and reservation options!
Elevator Access
As we mentioned above, we're located on the second floor of our new building. We know that taking the stairs can be difficult, especially if you have little ones or a stroller with you. We want our classes and activities to be as accessible as possible, and we chose this building because it has reliable elevator access that takes you up to the second floor quickly and without hassle.
Natural Light
Natural light can be hard to come by in NYC. Most of us spend the majority of the day under the glow of buzzing electric bulbs, but our new location provides a welcome change of pace! Our new space has two large skylights along with massive windows along the front of the building. The petting zoo is completely illuminated by natural light, and the windows overlook a beautiful garden area that provides you with a break from the city.
Even More Class Opportunities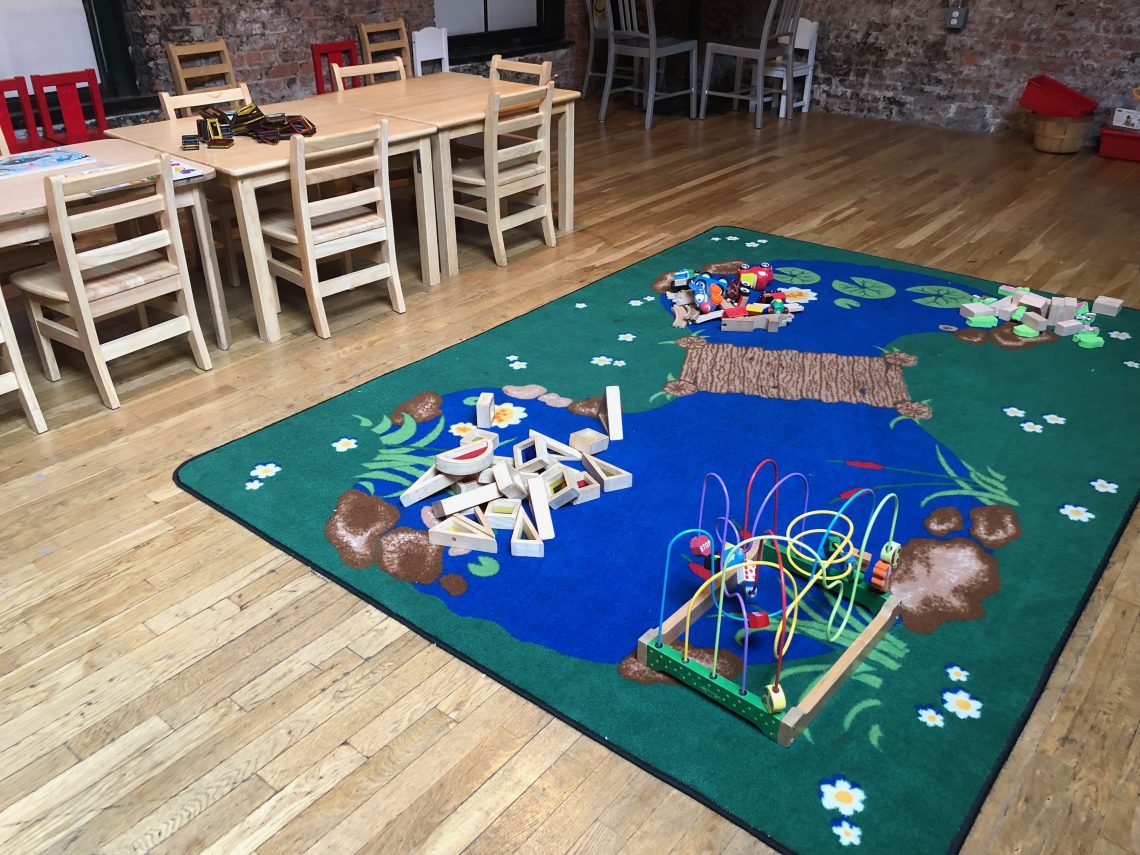 Our new space has provided us with even more opportunities to grow. Among other fun and exciting additions, we're planning to add a beautiful country kitchen and preschool classrooms. We're also planning to host adult classes as well as small corporate events. Stay tuned for more information!
---
The Art Farm NYC provides a number of different classes for kids and family-friendly activities in NYC. Learn more about our upcoming classes on this page, and don't hesitate to reach out to us if you would like to learn more about anything we offer.
Once again, thank you for your ongoing support and patience with us as we grow into our new space!