Classes at The Art Farm NYC
Join us for an exploration of art, music, animal science, cooking and more in one of our semester-based classes! Check out all of our class descriptions, prices and schedule below.
---
Rock, Smocks, and Animals
Register now for Summer Classes!
Adult Participation | Music, Art, and Animals
14-24 months | 1-4 years mixed ages | 2-3 years
Fall: $456 | Winter: $494 | Spring: $480 | Summer: $320
Join us on an animal adventure as we jump with the frogs and hop with the bunnies and learn about a new animal every week. We start out groovin' to the guitar, bouncing with the balls and dancing with our friends as we sing along with all types of instruments. As we wait with anticipation to meet the star of the show, "The Animal of The Week", we play and learn with toys that are similar to our animal visitor and just before he comes we settle down for a story. Once our special animal appears we get to touch, enjoy, and hear all about him. Every other week we pull out the paint, glue, feathers, sand and more as we create an animal masterpiece of our own. This one-of-a-kind class isn't over until you meet all of our friends in our indoor petting zoo.
---
Animal Exploration Class
Register now for Summer Classes!
Afternoon classes
4-8 years
Tuesdays 3:30pm – 4:15pm
Thursdays 3:30pm – 4:15pm
Fall: $532 | Winter: $494 | Spring: $480 | Summer: $320
This one-of-a-kind after-school program will give your child the rare opportunity to spend time with live animals and to develop the important science skills of observation, classification, and communication. Using a hands-on approach to learning, your child will participate in age-appropriate science activities, stories, fun games, and creative crafts. Every session will include interaction with our friendly critters, up-close animal encounters, and time to record observations. Before it's time to go the students can read an animal themed book or just relax with a favorite creature on the Farm. This one of a kind experience will instill in your child the importance of care, respect, and responsibility for all living creatures.
---
Art for Busy Kids
Register now for Summer Classes!
2-5 years
Mondays 3:30pm – 4:15pm
Winter: $492 | Spring: $480 | Summer: $320
4-8 years
Wednesdays 3:30pm – 4:15pm
Winter: $492 | Spring: $480 | Summer: $320
Join us for exploration and play through art. We will begin with open art time where the children will be invited to explore painting with different mediums and objects on a large piece of paper with their class. We will explore painting with bubble wrap, dragging small cars through paint, and more. Then we will move onto a story that will help get our creativity flowing for our next project. Every week we will create a masterpiece using many different materials. Whether we paint on canvas or create with recycled materials, everyone is sure to have fun creating art that will revolve around storybook characters, the alphabet, and the world around us. Children must attend with a caregiver and the older the child is, the more independent they can be. Before this hour class is through, it's time to visit all the animals in our petting zoo.
---
Farm Friends

Register now for Summer Classes!
90-minute Adult and Me pre-school prep class
9:30am – 11:00am | 18 months to 2½ years
Fall: $210 | Winter: $585 | Spring: $564 | Summer: $400
Is your child ready for a longer class? Our Farm Friends, hour and a half class is the perfect program to engage your child in more play. We will introduce school concepts such as transitioning to other classrooms and activities, all with you, or your caregiver's support. This program will start in our main classroom giving your child many options such as play dough, puzzles, creative play with our kid's kitchen, trains, sensory activities and more. We will then gather for a small circle time to sing songs and say hello to our friends. Then it will be time for a healthy organic snack and a story. Before we venture to the petting zoo to see the animals, we will create an art project. Our program will end with meeting a new animal every week and free time in our petting zoo.
---
2 Year-Old Separation Two's Group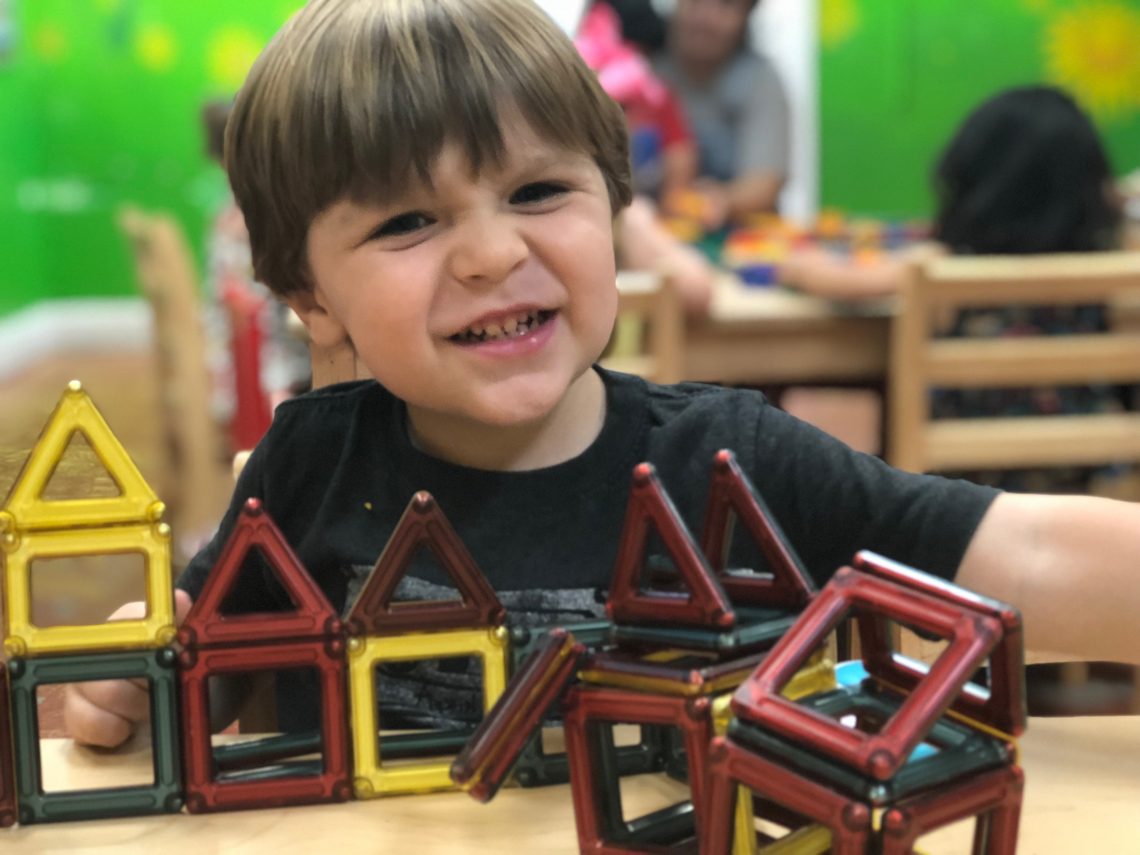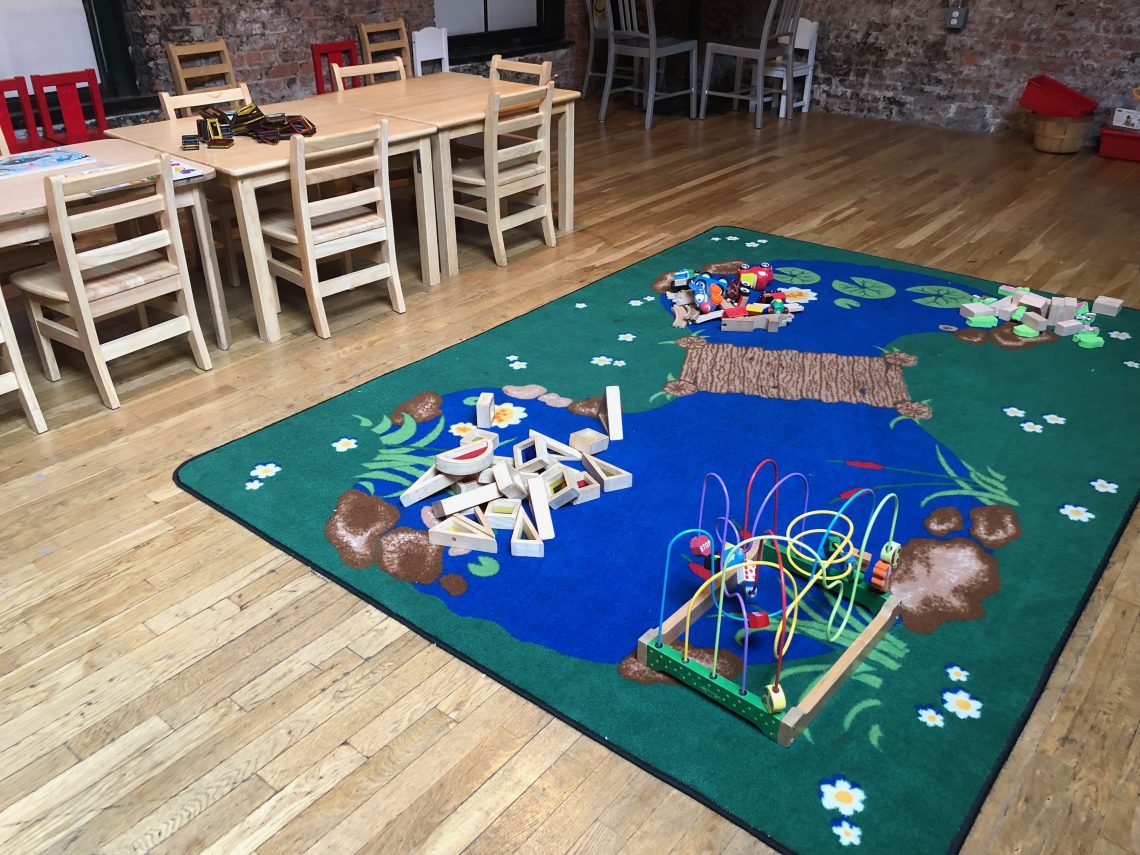 Program will be available for Summer 2021
Tuesdays & Thursdays | 9am – 11am
June 29th – August 19th
Summer Tuition: $1,440
Is your child two years old and ready to separate and play on their own? Then this will be the program for you. Our warm, cozy atmosphere and our nurturing staff will help your child to separate and best of all, our animals will get their attention. All of this combined will allow your child to feel safe and get ready to play on their own with our teachers. Our Two's Play Group is designed to encourage independence, help develop social skills, and promote interaction among the children in their class.
Our program is based on creative play and lets children explore and enjoy our classroom with toys, puzzles, art and blocks. Students will participate in a small circle time lead by our teachers. The children will also enjoy the parachute and familiar songs in Music & Movement. They will also get a chance to create masterpieces during art, have a healthy snack and best of all, cuddle with our animals.
All children joining the program must be 2 years old by the first day of the semester.
This is a non-refundable program once registered.
The Art Farm does not offer make-up classes for this class.
---

Babes on The Farm
Babes on The Farm (ages 3 months – 1 year)
A Baby Music Class
Please check back later for registration dates
Babes on the farm is a 45 minute weekly music class specially designed for your baby in their earliest months of life. Miss Jaclyn, the teacher has extensive experience teaching toddlers and babies music with guitar and singing. We will have an all out blast each week playing your favorite songs to develop emotional awareness, cognitive and motor skills with instruments and sensory props, social interaction, and of course, bonding with your baby through music! After music time in our carpeted music room, you can  take a journey to our indoor petting zoo where our animal specialists will join you and your baby on the farm to meet and play with our incredible animals. Bring your blanket from home for your baby to lay on in the class if he/she is not sitting up yet and join us for our one of a kind baby and me music class, Babes on the Farm!
---
Farm Foodies Cooking Class

Please check back later for registration dates.
Farm Fresh and Seasonal! Finally, your child can enjoy a cooking class where they learn the basics of cooking and the importance of fresh ingredients as well. Please join our chef in smelling mint, shaping brioche, peeling rhubarb, cutting cookies and tasting new fresh fruits and vegetables. Your kids will embark on a cooking and sensory adventure while developing their taste buds for food fresh from the farm.
---
Mini Masterpieces

Please check back later for registration dates
In this unique art class, students will focus on a different famous artist every week. We will explore their techniques and masterpieces before we create our own. Children will be introduced to different mediums such as acrylic paint, watercolors, chalk, and more! We will introduce and review the process of the famous artist we are focusing on as we encourage the children to create their own pieces of art.