Can you believe that fall is just around the corner? It seems like just yesterday that we were celebrating 17 years of business, and now we're already preparing for another fun-filled semester of classes for toddlers. At The Art Farm NYC, we're committed to helping parents and their little ones grow through exciting classes and other educational opportunities. In today's post, we're going to provide you with a bit of information about our upcoming semester and explain why our upcoming classes for toddlers are a great investment!
Our fall semester begins on September 3 and runs through December 17. There's no better time than right now to invest in your little one's education, so view our full list of classes on this page and take advantage of early registration!
A few of the classes we're offering this semester include:
2-Year Old: Gentle Separation Two's Group: As we discussed in a previous post, classes for toddlers are one of the best ways to socialize your child and encourage them to engage with both other children and adults. This class is the perfect program to have your child play on their own. We focus on play, interacting with peers, and making new relationships with their teachers instead of with their parents or caregiver.
Farm Friends: This class provides your child with the opportunity to play in a preschool classroom with other children and a caregiver in a 90-minute class. Your child will have a sense of independence during open play on their own in the classroom while their adult is on the side and helps out when needed. Your child will also be able to participate in fun and engaging art projects which help them discover their inner creativity. They'll have snack time with their friends, dance and sing along to guitar music, interact with a new animal every class, and of course, meet all of our animal friends in our petting zoo.
Rock, Smocks, and Animals: This one-hour class is the perfect start for toddlers. It involves a lot of music, with musical instruments, guitar, singing, dancing, and of course, great activities! Participants have the opportunity to interact with and learn about a live animal each week. There is also an accompanying story and an art project every other week to go along with each week's theme!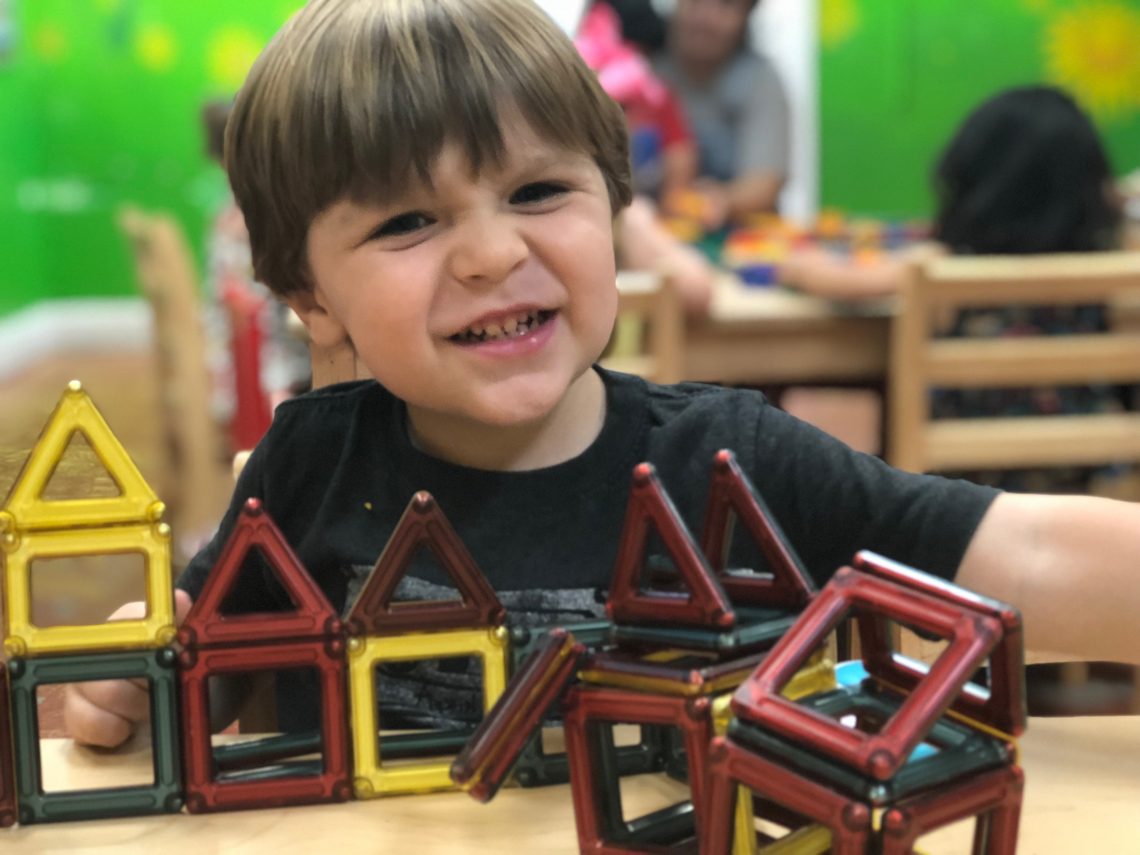 ---
Why You Should Invest in Classes for Toddlers
Early Education
The effects of early education can last well into adulthood. In fact, one of our favorite things is hearing from teens and young adults about how The Art Farm NYC positively impacted their life when they were younger. Studies show that children who engage in early education programs like ours are more likely to do well in school, attend college, and develop a passion for lifelong learning.
Imagination and Creativity
At The Art Farm NYC, there's almost nothing we love more than seeing toddlers and young children expressing themselves through art. As you can see in the list above, we're passionate about bringing art and education together in a way that encourages out-of-the-box thinking and creativity.
Confidence
Building confidence at an early age is crucial. Engaging with others their age, meeting new adults, and learning new skills are all effective ways of building confidence and independence, and we incorporate these valuable traits into all of our classes for toddlers.
---
Sign Up for Our Fall Semester!
Fall will be here before you know it, so take advantage of this opportunity to enroll your child in something that will benefit them now and in the long run!
The Art Farm NYC has relocated to 431 E. 91st Street, 2nd floor. Our newly renovated facility has even more space for parties, classes, and all of the other fun activities we host on a regular basis.
We can't wait to see you and your child this fall!